The confidence of looking and feeling like your best self is unmatched. Dr. Jared Garlick, our renowned Utah plastic surgeon, believes no patient should sacrifice their aesthetic goals due to financial reasons, which is why our team accepts financing for cosmetic treatments and procedures via highly reputable healthcare lending companies. While medical insurance rarely provides coverage for elective surgery, plastic surgery financing can make it easy for qualified patients to proceed with their treatment right away while paying for their procedure in smaller, more affordable installments.
Don't hesitate to contact Dr. Garlick if you have any questions about patient financing, or if you're ready to book a consultation.
Mountain America Credit Union

Mountain America Credit Union, or MACU, provides friendly and local financing for qualified patients who wish to make their medical costs more manageable. Once approved, move forward with the treatments you desire by choosing a payment plan that suits your individual budgetary concerns. Call our office today for more information about the application process.
PatientFi®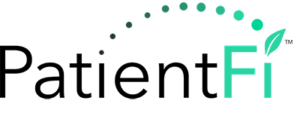 PatientFi® can be a quick, easy, and convenient way for you to pay for your treatment with interest-free, monthly payment plans. Not only does PatientFi® look beyond your credit score when weighing approval, but you can also see what plans you qualify for before committing to moving forward. Best of all, PatientFi® can give you a decision in seconds through their fast application process.