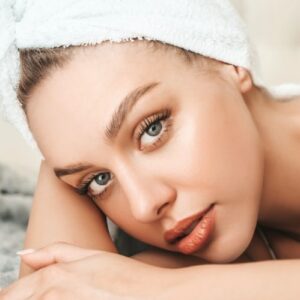 Non-surgical cosmetic treatments offer a minimally invasive way to resolve your concerns — or touch up the results of an aesthetic procedure — without surgery, incisions, or anesthesia. Dr. Garlick delivers the highest quality of injectable and body contouring treatments at his plastic surgeon-led practice, offering Utah patients unparalleled skill, safety, comfort, and care during their appointment.
There are many state-of-the-art products available to make your facial contouring goals a reality. Dr. Garlick and his team of skilled injectors can explain the benefits and limitations of each treatment during a consultation to help you determine the most ideal option to treat your concerns.
"If you are looking for a lip injection specialist, then look no further! Dr. Garlick's work speaks for itself! I was a little nervous as a first-timer but he made me feel at ease throughout the whole process with his confidence and knowledge of the different fillers and neurotoxins. He does an amazing job paying attention to all of the little details."
Non-Surgical Body Contouring
KYBELLA®

We understand that many patients want to remove excess fat under their chin without surgery. As a very effective alternative to liposuction, KYBELLA® is an FDA-approved injectable treatment that can reduce a "double chin" and slim your face, often creating a sharper jawline and more defined facial angles. KYBELLA® is composed of deoxycholic acid, a naturally occurring molecule in the body that helps absorb fat. Once injected, KYBELLA® can break down submental (under the chin) fat cells, which are then metabolized by the body through natural processes. The result is a more contoured, slimmer look in the face. Injections typically take 15 to 20 minutes and are delivered in-office. There is no downtime necessary, although some swelling may occur.
Skin Care
ZO® Skin Health
ZO® Skin Health offers a cutting-edge line of science-based products developed by world-renowned dermatologist, Dr. Zein Obagi. These advanced formulations are made using the latest scientific advances in skincare, allowing truly powerful clinical results. ZO® products — which include the Wrinkle + Texture Repair solution, Hydrating Crème, Firming Serum, and Body Emulsion formula — can achieve a wide range of goals, such as firming the tone and texture of the skin, reducing stretch marks, and optimizing skin health, among other objectives. 
For more information about non-surgical enhancement or our med spa services, please contact Dr. Garlick today.